Russians were spotted robbing a children's amusement park train in Ukraine – video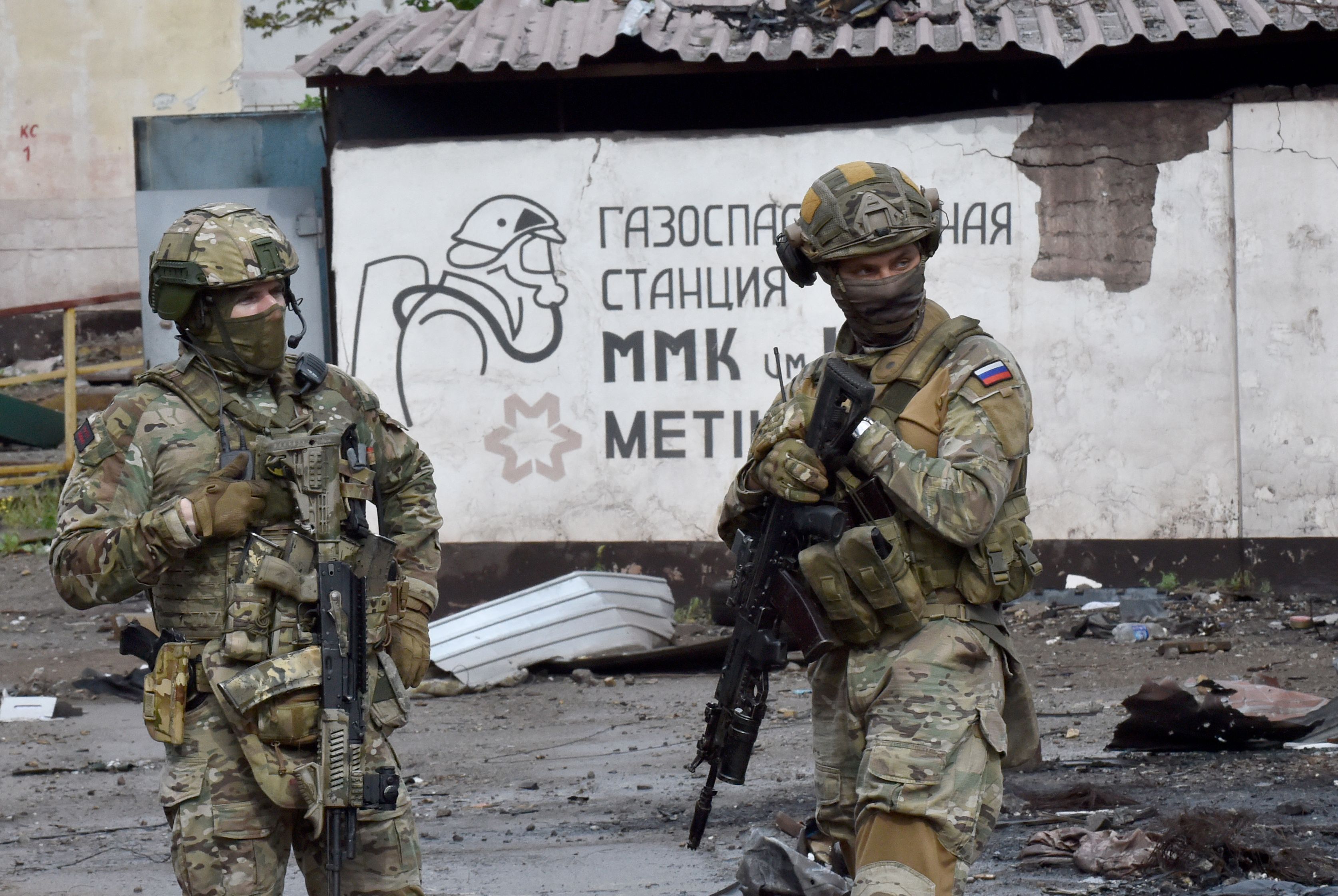 A new video claiming to show Russians in Ukraine robbing a children's amusement park train has gone viral on social media.
The initial clip was shared on TikTok by user alenakherson on Sunday and received over 25,000 views on the video app.
The video has since started circulating on Twitter and has been viewed more than 200,000 times across multiple pages.
Anton Gerashchenko, adviser to the Ukrainian Minister of Interior, according to his Twitter pagealso shared the video.
"The Russians 'evacuated' (robbed) a children's train from Kherson," he wrote in the caption.
"Not just Potemkin's monuments and ashes. We're already used to washing machines. But they've been taken to the next level."
In the footage, a person in a vehicle traveling on a busy road records vehicles traveling in the opposite direction.
After a van passes, what appears to be an amusement park kiddie train can be seen as part of the oncoming traffic.
Newsweek was unable to independently verify when and where the footage was taken or if it was indeed a Russian soldier driving the vehicle. Newsweek also contacted the original TikTok uploader for more information.
Russian soldiers have been accused of looting and theft since the start of the conflict, and President Vladimir Putin's troops invaded Ukraine in February.
As early as three days after the start of the invasion, the videos started going viral on social media reportedly showed Russian troops looting Ukrainian banks and grocery stores.
Meanwhile, another video emerged showing Russian soldiers breaking into a bank in Ukraine's Kherson region, allegedly robbing a bank safe, journalist Alec Luhn said. wrote alongside a video on Twitter, citing the Ukrainian military.
More recently, Russian troops have been accused of looting in areas they currently occupy in Ukraine.
In October, the Telegram channel of Energoatom, a nuclear energy company in Ukraine, said "looted goods" had been taken from Russian military buildings in the occupied Ukrainian town of Ernehodar.
The Telegram channel said the Russians took "everything possible" from the city's Skifsky Hotel and packed it into buses and trucks.
The items included televisions, refrigerators, furniture, kettles and other household items, according to the company.
Energoatom described the actions as an "evacuation with looting" that had been "permitted" by Putin's martial law decree in Zaporizhzhya and the three other oblasts Russia claimed to have annexed – Donetsk, Luhansk and Kherson.
Newsweek contacted the Russian Foreign Ministry for comment.