Playground water fight keeps Arlesey school staff and pupils cool as temperatures hit record highs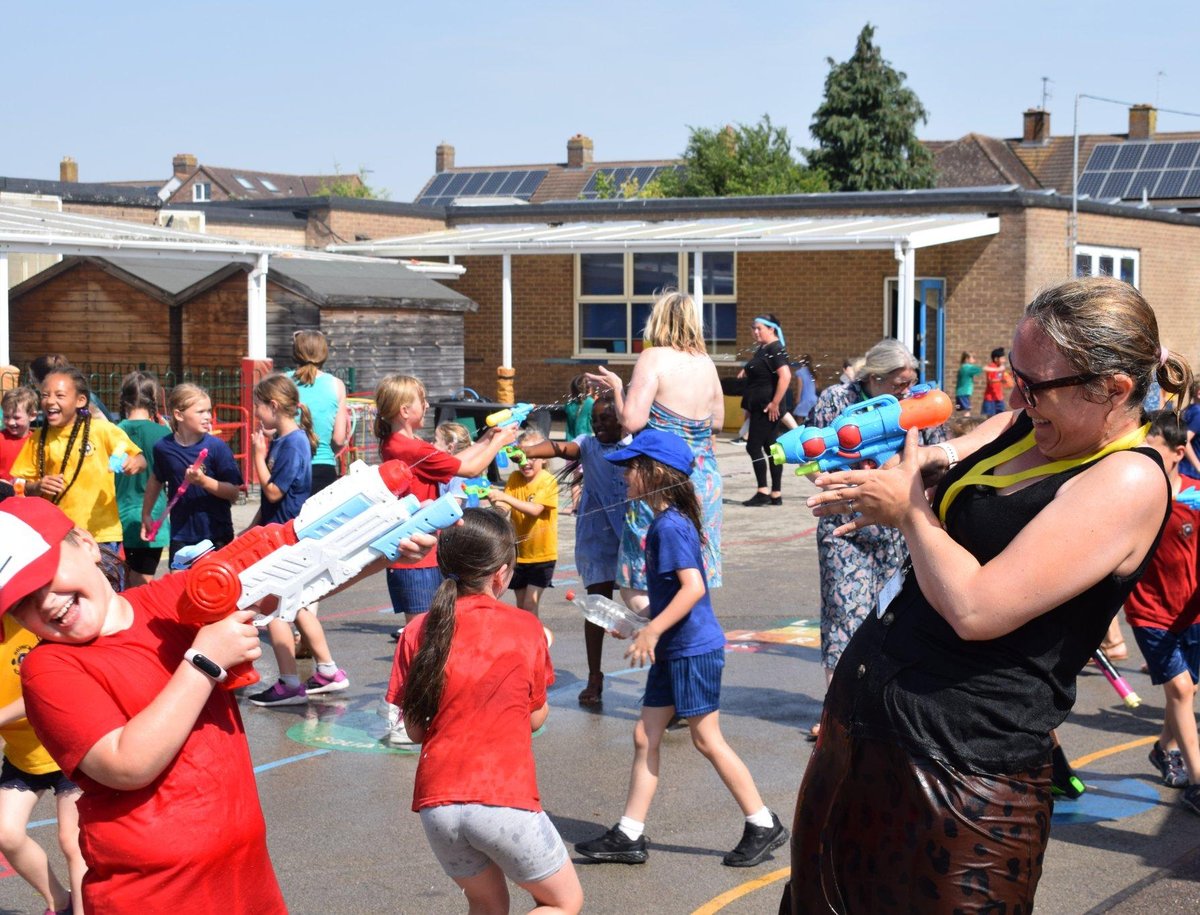 It was hot, hot, hot with temperatures reaching a record high of 40°C.
But as the heat has wreaked havoc in some areas, the principal of a school in Chronicle Country has found the perfect way to keep everyone cool.
The students and staff of Gothic Mede Academy took to the playground during their morning break today for a mass water fight – with even the kitchen staff joining in the fun!
It is just one of the measures the school, which is part of the Bedfordshire Schools Trust, has introduced to help combat the heatwave, which has seen the country suffocate.
This has included pupils coming to school in their physical education kits instead of normal uniform, classes all having a daily slot in the school's air-conditioned library and ICT suite, and staff checking in regularly children stay hydrated by drinking water regularly.
But today the measures have taken a funny turn, with parents encouraged to send their children to school armed with water guns.
Those without water guns could still join in the fun by grabbing other containers to dunk each other.
Manager Tom Clarke said: "It's been a hot start to the week and we've had to change a lot to keep the kids cool and safe.
"However, I wanted to find the silver lining and give the kids an experience they would never forget. "They don't often get the chance to douse their teachers and headmaster with water and everyone had so much fun. Even our kitchen staff joined us!