NORTH CHARLESTON — The city's first inclusive playground is just a precursor to what's to come.
North Charleston held a ribbon cutting April 14 for its new $250,000 playground designed for children with disabilities. The playground, located in the community of Oak Terrace Preserve, was built in conjunction with a new clubhouse and two football fields, all adjacent to North Charleston Creative Arts Elementary School. The entire project came with a price tag of $715,000.
City officials described the new playground as a precursor to the much larger and more expensive recreational space planned about a mile down the road in the heart of the Park Circle neighborhood.
Mayor Keith Summey said the Oak Terrace playground has designs to serve children of all physical, mental and emotional abilities. But the space isn't quite as large as the incoming complex, which is expected to sprout from the ground this summer.
"It's not to the extent that we want it," Summey said of the playground. "While they're here and they're using it, we'll have something that can be used for children with special needs in the future at Park Circle which will be much more elaborate than this for different forms of use."
The Oak Terrace Playground is designed for children ages 2-12 and has a few amenities including wheelchair accessible ramps and swing set, as well as rubber playground surfacing. There is also a roller slide, as well as equipment for young people with hearing impairments.
The facility has been completed for several weeks and has already been actively used by families.
"There have been several weekends now where this thing just filled up," said Art Titus, project manager for the initiative.
The Oak Terrace facility has been named a National Demonstration Site by the PlayCore Center for Outreach, Research, and Education, a research company specializing in recreation. The recognition came with a $70,000 grant that helped fuel the project.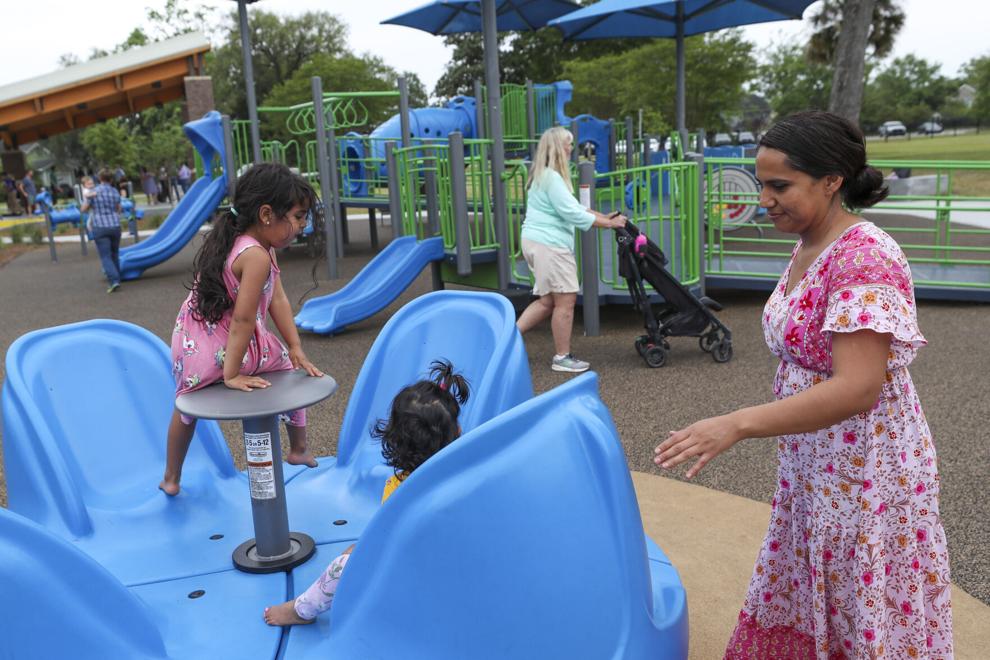 The other special needs complex in the works is a 50,000 square foot recreational space to be built in the nearby Circular Park. This complex will be about six times the size of the Oak Terrace playground, recreation director TJ Rostin said.
The upcoming space will be a $5 million project and will be available for children and adults of all ages. The future playground, which the city says will be the largest inclusive playground in the region, will have more audio-visual equipment and taller structures – some will be up to 30 feet tall. The space will also include a special needs ball diamond.
"There will be a lot more inclusive and adaptable aspects," Rostin said. "Basically it's going to have more concepts and be bigger overall."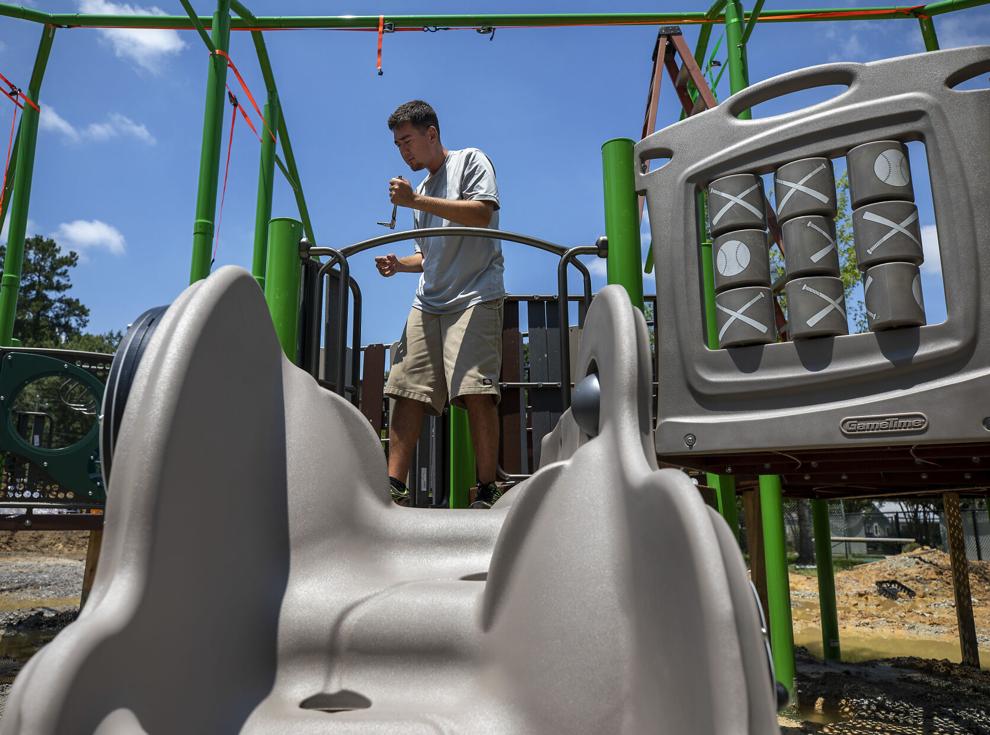 This upcoming effort is part of the $20 million redevelopment of Park Circle's interior, which also includes a new community center, green spaces and an inclusive ball diamond. The city is spending an additional $25 million to redevelop the nearby Danny Jones Pool.
In addition to opening its first inclusive playground on April 14, the city unveiled a new 3,200 square foot pavilion. The center, which features slightly raised concrete to provide a stage presence, was created to provide performance opportunities for students at the nearby art school, Summey said.
A number of municipalities in the Lowcountry have inaugurated adapted playgrounds in recent weeks.
Both Moncks Corner and Goose Creek have begun construction of separate recreational facilities to accommodate children and adults of all skill levels. The Moncks Corner project includes a playground and a Miracle League baseball field. The Goose Creek facility will include an inclusive playground, clubhouse, wading pool and pickleball courts.