Encino and CC Energy fund playground project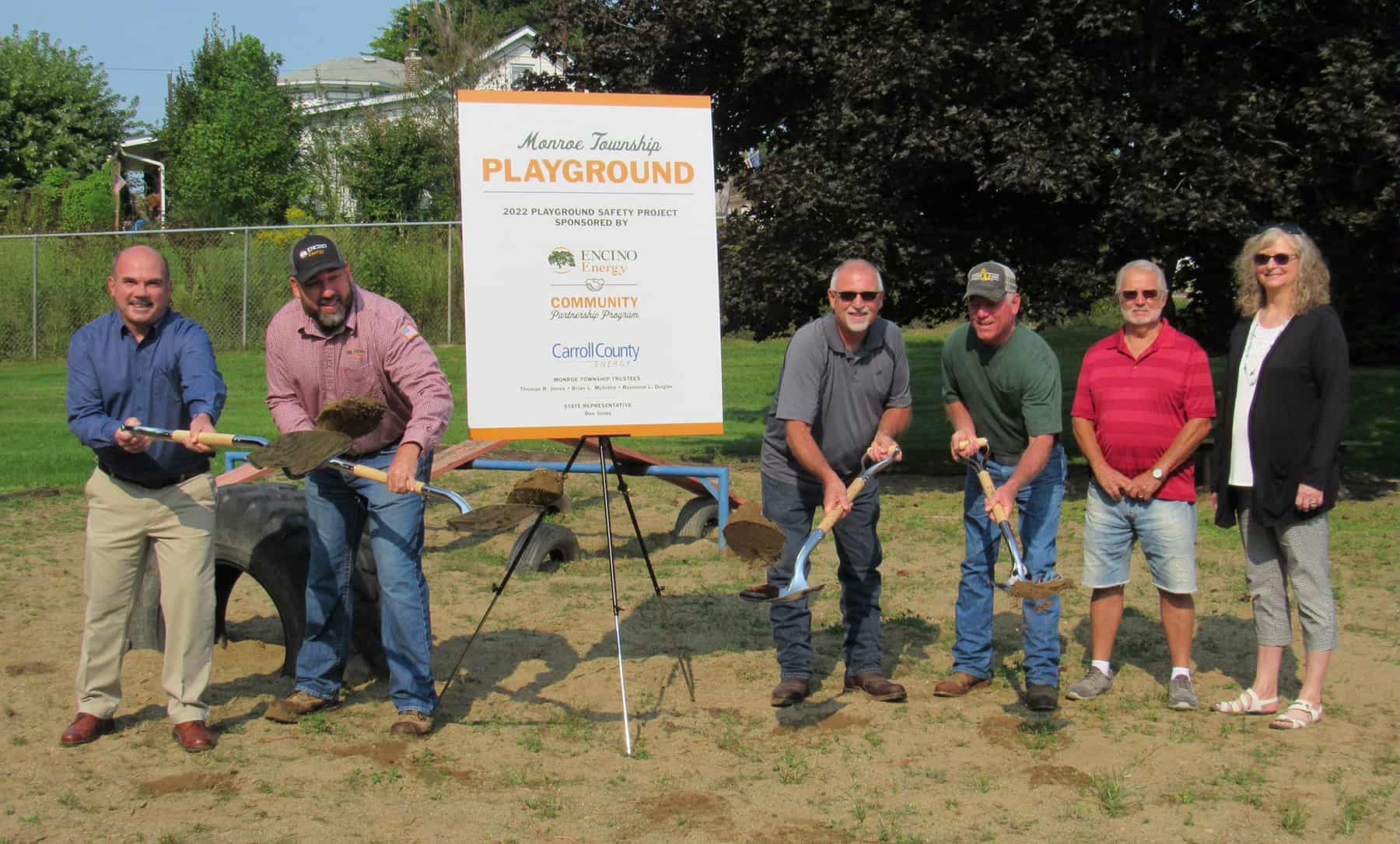 Encino Energy is partnering with Monroe Township Trustees and Caroll County Energy to bring a new playground to the Delllroy community.
Officials from the three agencies met Sept. 16 at Dellroy Community Park to dedicate the new playground.
The $10,000 donation through Encino's Community Partnership Program is part of the company's ongoing commitment to being a good neighbor in the communities in which it operates.
"We have worked tirelessly to secure the necessary funds for this playground, and it is great to see this vision come to fruition," said Monroe Township Administrator Brian McIntire. Encino Energy has worked with us every step of the way to make this playground a reality, and we greatly appreciate their financial investment, as well as the time they have spent working with us throughout the process and now in building.
To fund the remainder of the equipment construction and installation, Monroe Township trustees received $75,000 in capital bill funding from the state, with the other contribution coming from Carroll County Energy .
Merritt Brown, Facilities Manager of Carroll County Energy, reflected on the importance of seeing this project come to fruition. "We have employees living in the area who have children who we think would really like this. Giving these families the chance to promote a healthy lifestyle and spend more time together is a great way to bring the community together.
The upcoming playground in Monroe Township will mark Encino's third playground project funded through its Community Partnership Program.
"It's exciting. The Monroe Township Playground marks the third playground safety project Encino has invested in over the past four years," said Jackie Stewart, Encino's Director of External Affairs. Energy." Monroe Township administrators and Rep. Don Jones deserve all the credit today. It is their vision and advocacy in Columbus that makes today possible. In addition to Encino's financial contribution, we also intend to provide in-kind services as we work to build this new playground with the township, and we also look forward to cutting the ribbon with a community day.