Concerned Montgomery Co. neighbors warn of playground dangers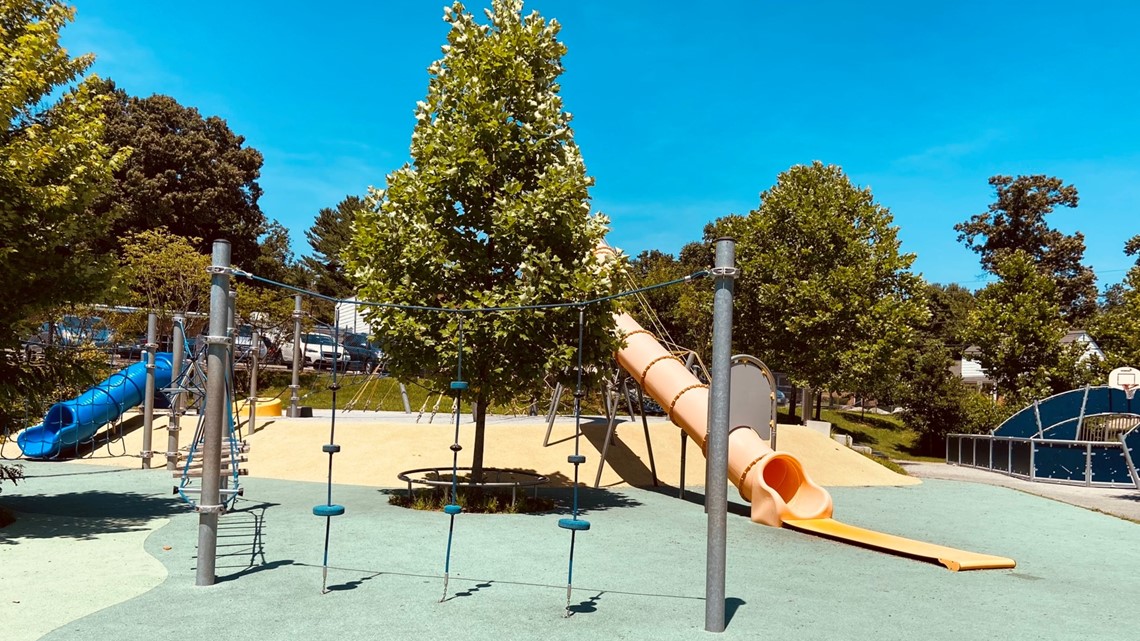 WHEATON-GLENMONT, Md. — Saturday was exceptionally hot! So hot, playgrounds around Montgomery County were empty and some community members think that's better.
Volunteers with Safe and healthy playgrounds said dangerous chemicals can be found at some county playgrounds, and with rising temperatures, they can even burn children.
Three different surfaces, all found on a Montgomery County playground. Kathleen Michels said there are both visible and invisible dangers that could impact the health of young children.
"The toxins, there's heat, then there's injury, I can stand on it and it feels a bit bouncy, but it's actually not that protective impact. And so you put something on a playground that doesn't actually protect children as it should and it exposes them to harm that they shouldn't be exposed to," Michels said.
For years, she and other Safe Healthy Playing Fields volunteers have advocated for change. They say the rubber material found on playgrounds is not only unhealthy and dangerous to the environment and people, but on days like this, the rubber reaches almost 200 degrees. And the normal wear and tear you'll find on any playground reveals more dangers.
"They are beautiful, they are colorful, but the colors themselves that they put on nobody knows what is in these dyes. So we fear the heat. They even get much hotter than asphalt" , she said.
Michels said synthetic playing surfaces are common on sports fields and playgrounds, but just because they're everywhere doesn't make them the best option, noting that there are more alternatives. sure.
"We would like to see them take it off and put in a well-designed engineered wood fiber surface, that's what should be here. If designed well, engineered wood fibers come together. So it's wheelchair accessible, it just needs a rake. That playground is starting to break and you can see they've had to do some patching already, a number of patches on it when it breaks, those tires underneath are kid accessible," Michels said.
RELATED: EMS: Avoid strenuous hiking trails in extreme heat
RELATED: Part of Telegraph Road closed for downed power lines